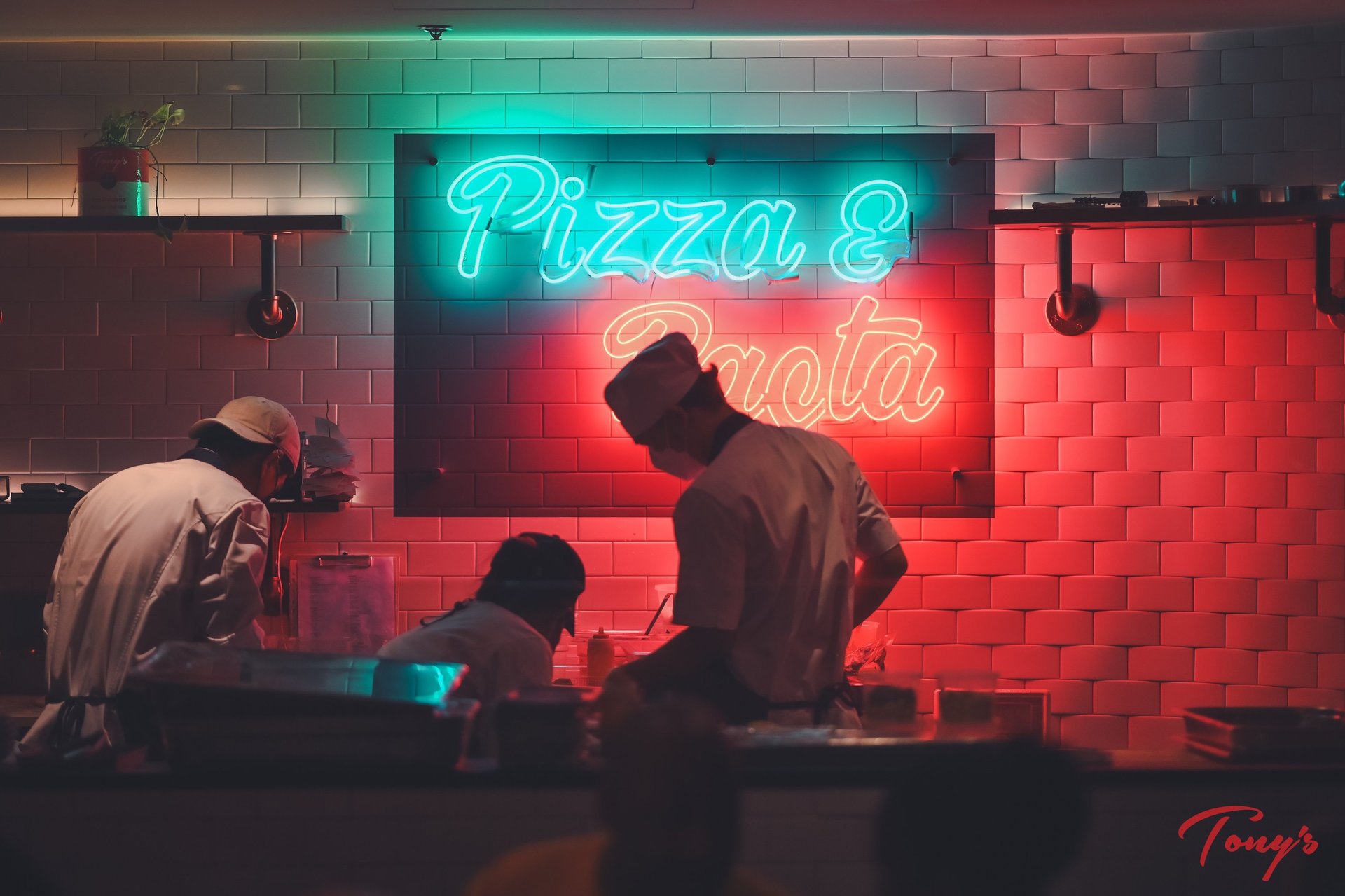 American - Italian Cuisine in the Heart of Sukhumvit.
As the rich dining and bar scene in Sukhumvit Soi 11 continues to flourish, there is now Tony's, a modern New York – Italian dining and entertainment venue located conveniently below the Hyde 11 Condominium.
From the moment you step through our doors, you will be greeted with genuine hospitality and a cozy ambiance. Our friendly staff will ensure that you feel comfortable and relaxed throughout your dining experience. Whether you are celebrating a special occasion or simply looking for a place to unwind, our welcoming atmosphere will make you feel right at home. We strive to provide a memorable dining experience that combines exceptional service with delectable cuisine. In the evening the night comes alive at Tony's. Lively atmosphere, expertly crafted cocktails, great happy hour promotions and non-stop energy. Dance, socialize, and make unforgettable memories. Experience the vibrant nightlife of Sri 11 at Tony's.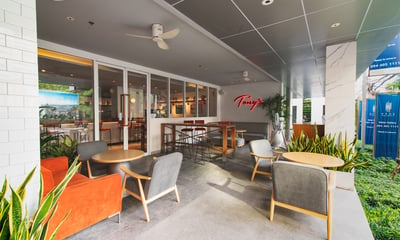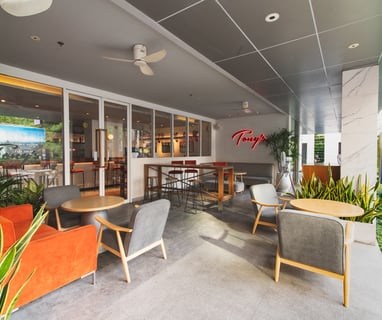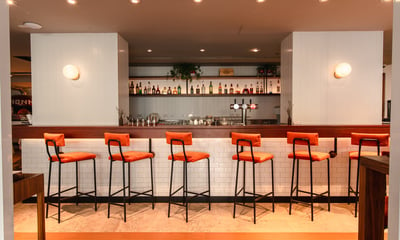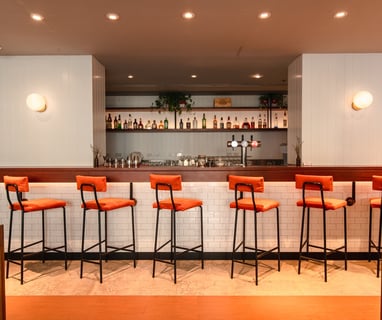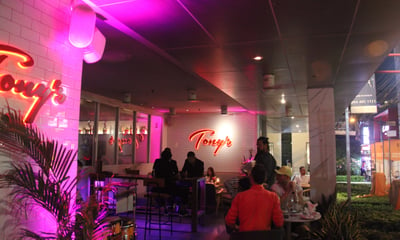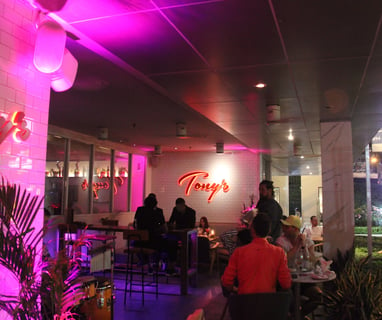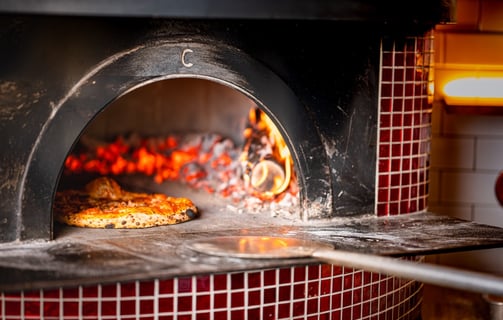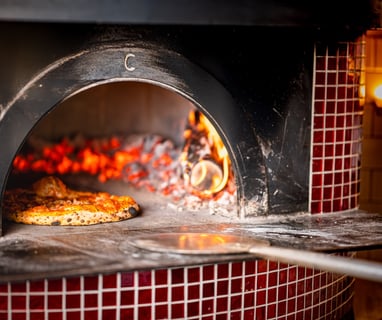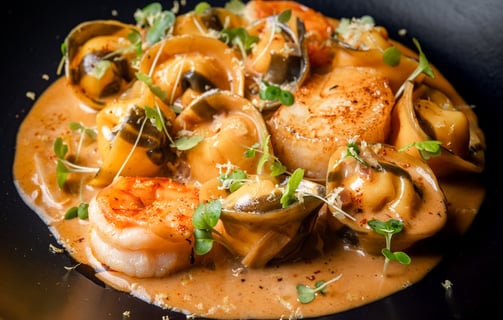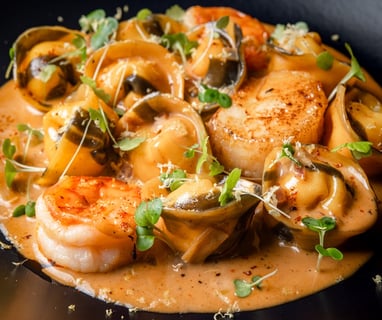 Our pizzas are a must-try, featuring our signature 72-hour leavened dough resulting in an irresistible crust. Served straight out of our
in house Nonna wood fired oven, giving guest the freshest pizza dining experience they can find. Try our signature pizza the
Bangkok Hot
, topped with spicy salami, spicy 'nduja sauce, meatballs, mozzarella, and pickled chilies.
Savor the authentic taste of Italy with Tony's freshly made pasta dishes. Crafted with care and using the finest ingredients, our pasta creations are a celebration of flavor and tradition. Try our signature
Tortellini
pasta with our homemade prawn roe ravioli, shrimps, scallops, and scampi sauce.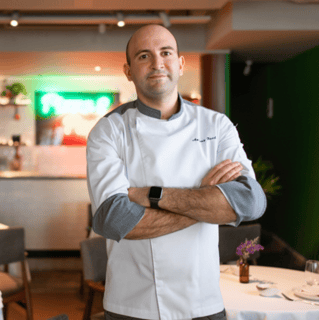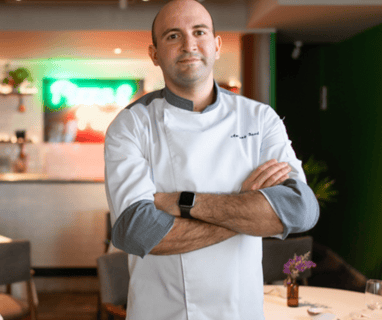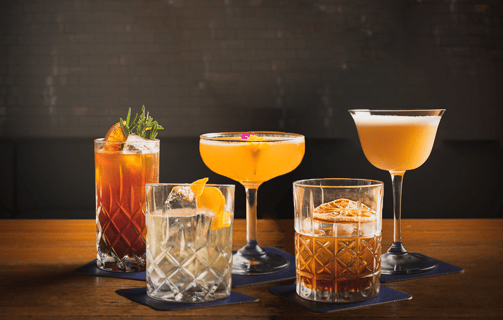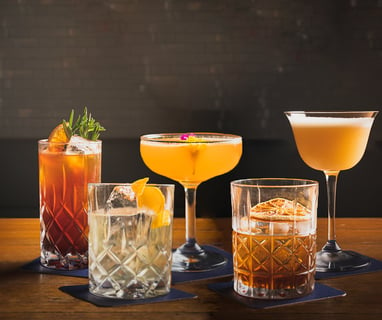 With a curated menu featuring classic favorites and innovative creations, each drink is a symphony of flavors and aromas. The skilled bartenders meticulously select the finest spirits, infusing them with house-made ingredients and garnishing them with fresh elements. Try one of our signature cocktails like the
Spiced Apple Pie
made with Wild Turkey bourbon, apple and lime juice, cinnamon, syrup, and egg whites
From Italian grandparents, Anthony Burd was born and raised in New Jersey (US). His passion for food started by watching his mom and grandparents cooking at home. At the age of 11, Anthony started working in restaurants, starting as a dishwasher and working through the ranks at several restaurants in his hometown, to eventually the chef of a small family operated restaurant before the age of 18. At the age of 19, Anthony moved to Aspen, Colorado to complete his internship at restaurant Montagna under Chef Ryan Hardy, inside the respected five star, five diamond hotel, The Little Nell. It was this restaurant that inspired his passion for fine dining Italian cuisine.
Anthony's passion for fine dining and local cuisine, led him back to his roots, and he bought a one-way flight to Italy. In search for his next step, he found Villa Pignano in Volterra, Tuscany, Italy. It was there he fell in love with the culture and most importantly the food and where it came from. Villa Pignano's organic farm grew 70% of their own food, to be used solely for the restaurant.
Arriving in Bangkok at the start of 2020, Anthony took the reins at the acclaimed restaurant La Scala, located in The Sukhothai Hotel Bangkok. La Scala known for one of the best Italian restaurants in Bangkok, La scala received many awards this year including Michelin Plate 2020, 2021, Gambero Rosso Three Forks Top Italian Restaurants, Hello Taste Guide 2020, Top 25 Restaurants Bangkok 2020.
In 2021 Chef Anthony left The Sukhothai Hotel to open his own restaurant, Tony's was awarded Top 25 Restaurants Bangkok 2022, 2nd place in the World Tapas Competition, Spain 2020 and 1st Place in Cocinando Con Trufa (Cooking with Truffles) Competition in Soria, Spain 2022